WHAT THE CAMPAIGN CONSISTS OF
The main part of the campaign consists of a visit to the Mercabarna facilities. Three more complementary activities associated with the visit are conducted: school work, both before and after the visit, and homework. (Materials written in Catalan)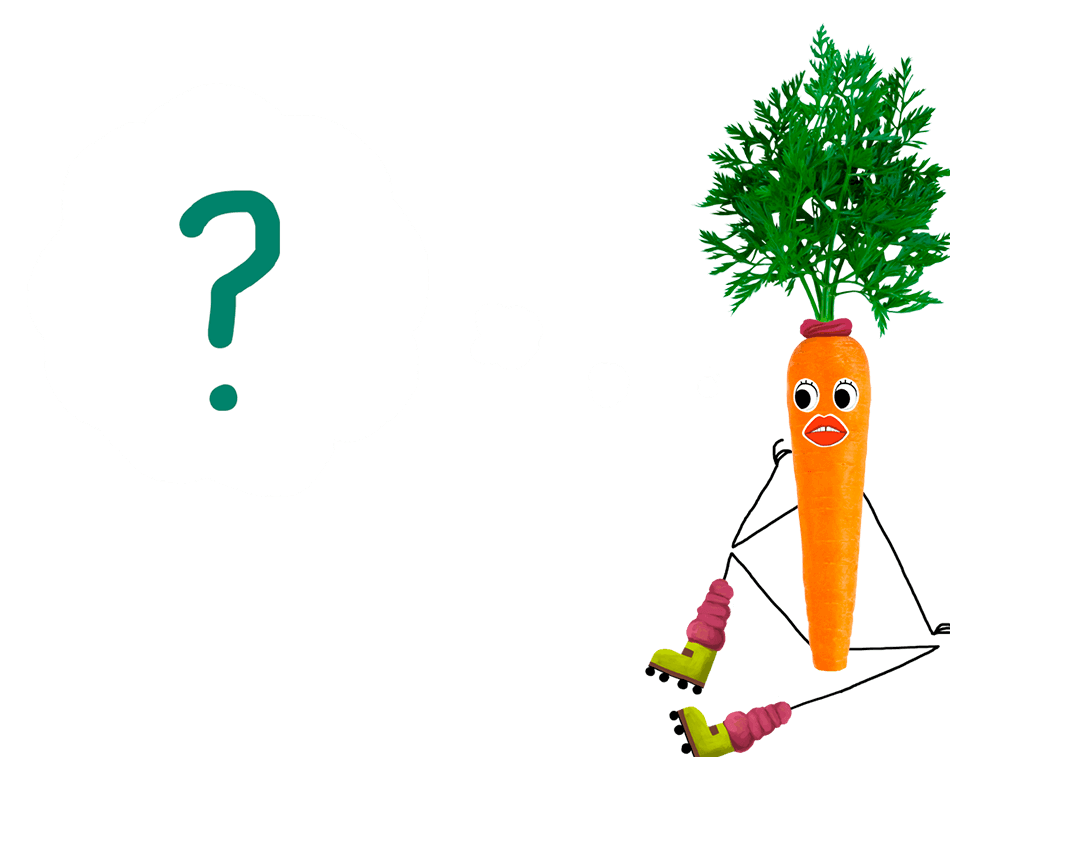 SCHOOL WORK
1. PRIOR TO THE VISIT
The schools participating in the campaign receive an information dossier (adapted to the school curriculum) with activities to work on in class before the visit to Mercabarna. A questionnaire about food purchasing habits and another about the children's eating habits are sent to the children's families. These are later processed and analysed.
2.FOLLOWING THE VISIT
The children and teachers are given additional educational materials with ideas for continuing to work on the topic in class in a fun and enjoyable manner. The schools are also provided with ideas for complementary educational activities about "5 A Day".
THE VISIT TO MERCABARNA
School visits to Mercabarna are scheduled four days a week, in groups of fifty. The visit includes a varied activity programme from 10:30am until 3:30pm. The schoolchildren spend an entire day discovering the exciting world of fruit and vegetables, accompanied by supervisors who specialize in nutrition. The visit is structured in the following manner:
1. INTERACTIVE CLASS
The visit begins with a set of fun and educational activities in the "5 A Day" classroom to learn about the different fruit and vegetable families, their properties, how much is in a serving, and so on. The children learn in an enjoyable environment by playing several different games.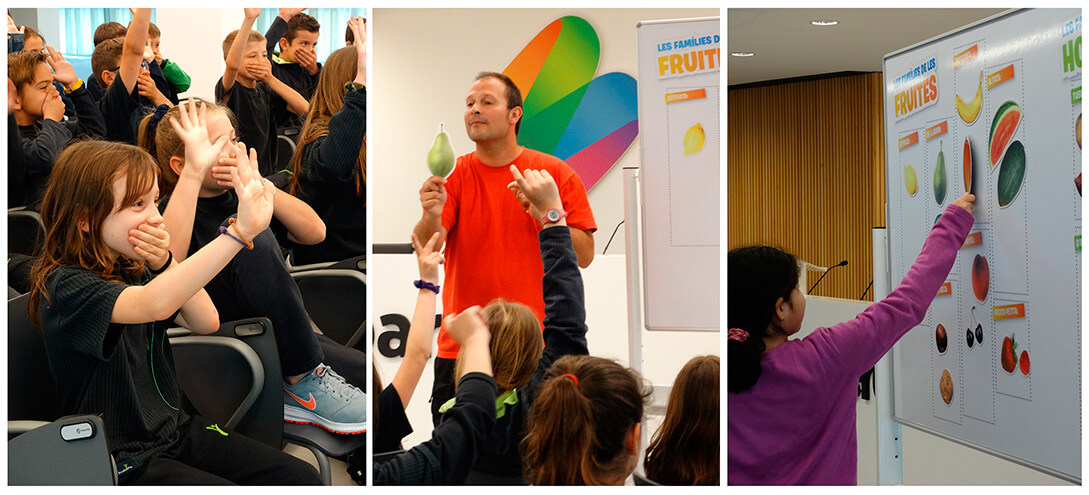 2. VISIT TO THE CENTRAL MARKET
An experience for the five senses. A stroll through the Market is the best way of putting all the knowledge acquired into practice.
Dynamism, colours and smells are the perfect ingredients for strengthening what has been learnt in class: seasonal fruits and vegetables including exotic varieties, local produce, herbs for soups and broths, and so on.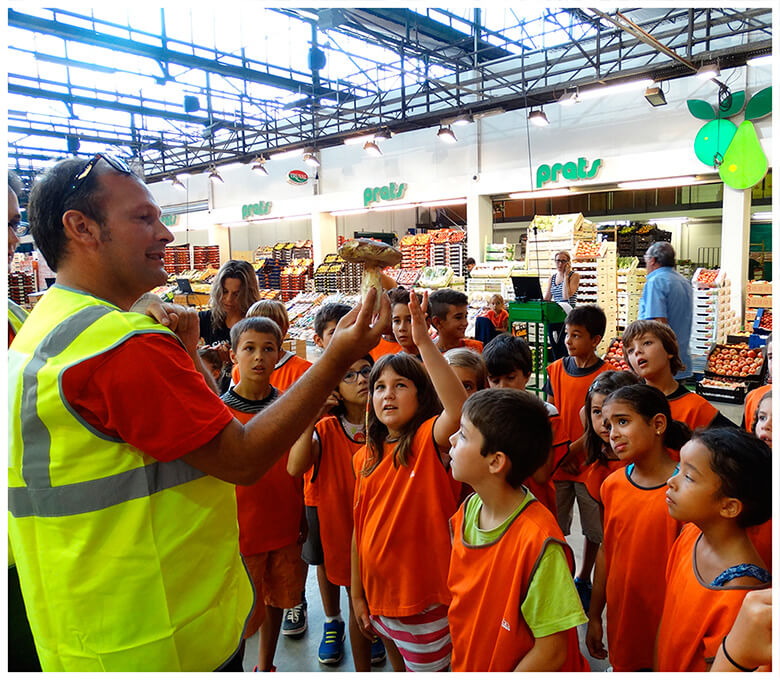 3. "GUESS THE FRUIT!" TASTING WORKSHOP
An activity is organized at one of the stands in the Central Fruit and Vegetable Market, with the purpose of carrying out product observation, experimentation and tasting tasks so that the children can get to know the different varieties, colours, smells, textures, flavours, and so on. This activity encourages the children to smell, touch and taste the fruit. They have to guess what fruit they have in their hands, without looking. In this way they learn to distinguish between different flavours (sweet, sour, bitter, etc.).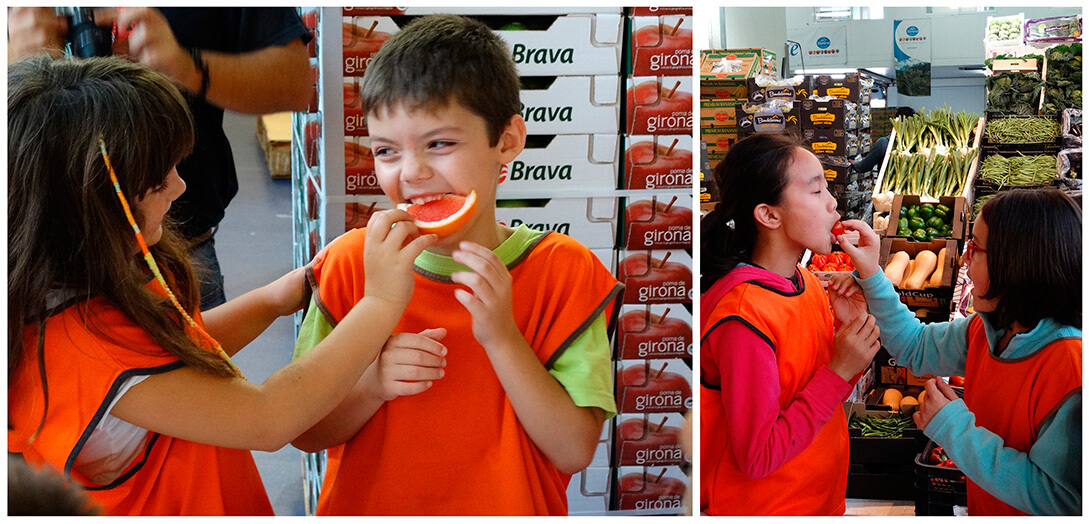 4. VISIT TO THE POTATO WAREHOUSE
The purpose of this activity is for the children to learn about the different processes and intermediaries who intervene between the production and final consumption of the fresh fruit and vegetables: the added value.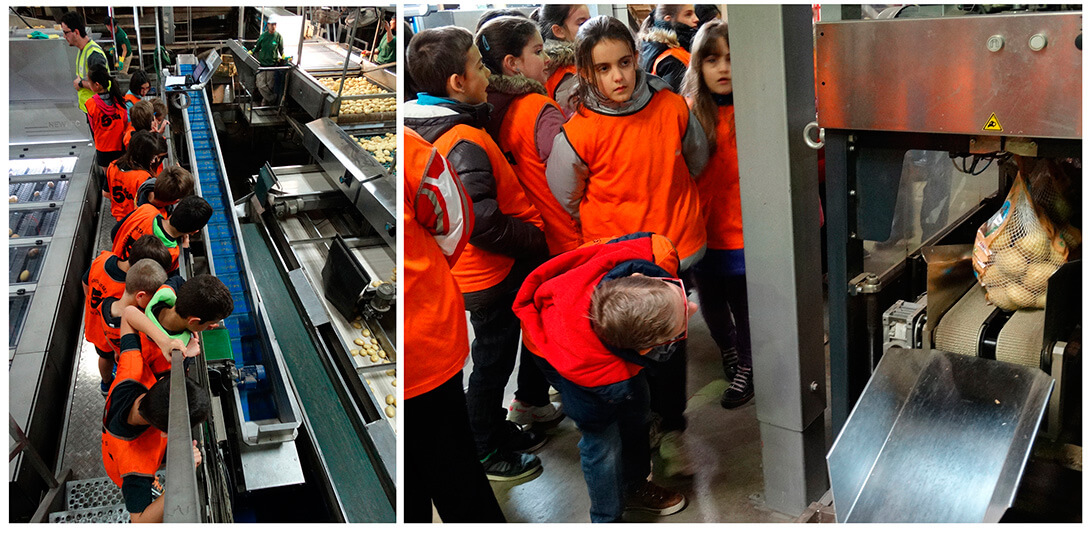 5. LUNCH AT MERCABARNA
For their lunch at Mercabarna the pupils enjoy a meal consisting of a variety of salads, fruit salads and natural juices. They eat in a dining room displaying campaign messages which has been properly adapted for eating in comfort.
Before leaving, the children receive gifts to take home.