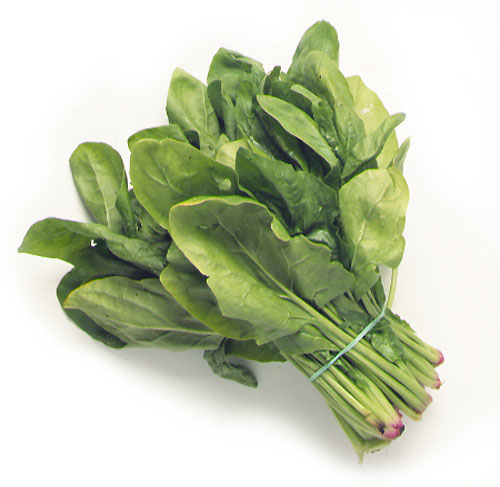 Spinach
(Spinacia oleracea)
Winter vegetable. Depending on variety, leaves can be green, enlongated, smooth, curly, big or small.
Forced growing in greenhouses

Preservation in cooling chambers

Product from several sources

Contrasting product (from the southern hemisphere)
Catalan: Espinac
Spanish: Espinaca
English: Spinach
Commercial: Leaf garden produce
Scientific: Quenopodiàcia
Lagos, Martine, Taunus, Viroflay
32 calories per cada 100 grams
Grams which make up a serving
The tree it grows on and its curiosities
Spinach
In Spain it is cultivated in Valencia, Barcelona, Lérida, Madrid, Badajoz, Córdoba, Tarragona, Toledo, Navarra, Alicante.