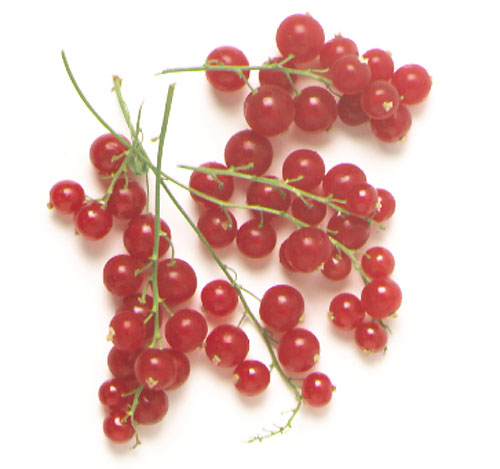 Red currant
(Ribes sp.)
Small clusters with rounded and very small fruits, that look like miniature grapes, white, red and black in colour. The flesh contains tiny seeds which you notice when eating them.
Forced growing in greenhouses

Preservation in cooling chambers

Product from several sources

Contrasting product (from the southern hemisphere)
Catalan: Grosella
Spanish: Grosella
English: Red currant
Commercial: Tropical fruit
Scientific: Grossulariàcia
45 calories per cada 100 grams
Grams which make up a serving
The tree it grows on and its curiosities
Red currant
The main cultivation areas of the red currant are Germany, Poland, Russia and the old Yugoslavia.