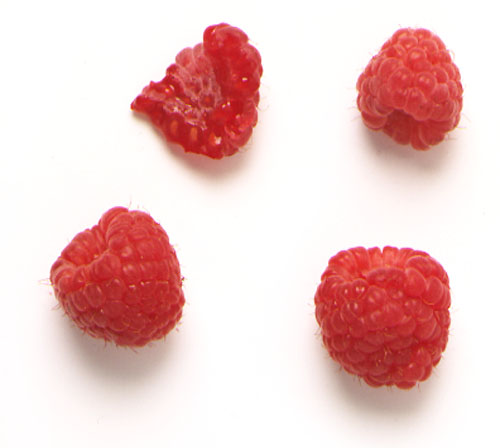 Raspberry
(Rubus idaeus)
Rounded and conical-shaped fruit. It has a velvety and sensitive red skin, covered by very thin, almost imperceptible hair. On the inside we find tiny seeds embedded in its own flesh, which is very juicy.
Forced growing in greenhouses

Preservation in cooling chambers

Product from several sources

Contrasting product (from the southern hemisphere)
Catalan: Gerd
Spanish: Frambuesa
English: Raspberry
Commercial: Small fruit
Scientific: Rosàcia
40 calories per cada 100 grams
Grams which make up a serving
The tree it grows on and its curiosities
Raspberry
The main growing areas are Russia, the old Yugoslavia, Poland, Hungary, the UK and Canada.