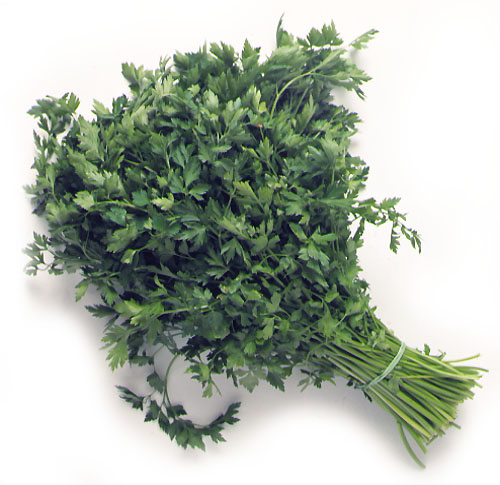 Parstey
(Petroselinum hortense)
Plant with cylindrical upright stems, which are grooved and branch-like. The leaves are bright green and cut with toothed segments and lobes, curly in certain varieties. It has a pleasant, slightly spicy taste.
Forced growing in greenhouses

Preservation in cooling chambers

Product from several sources

Contrasting product (from the southern hemisphere)
Catalan: Julivert
Spanish: Perejil
English: Parstey
Mushrooms or Aromatic herbs
Commercial: Aromatic herb
Scientific: Umbel·lífera
Parstey common, Parstey Rino
55 calories per cada 100 grams
The tree it grows on and its curiosities
Julivert
The main growers of parsley are Holland, Italy, France, Israel, etc.