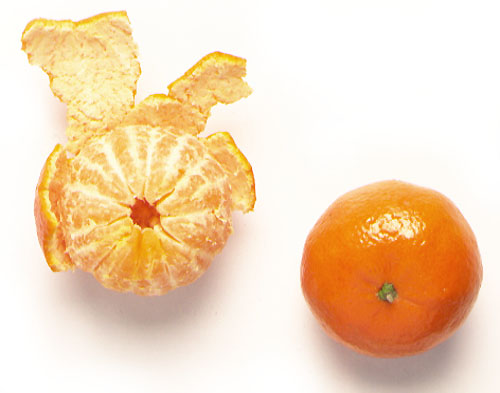 Mandarin
(Citrus sp)
an almost spherical small and smooth fruit. It is yellowish-orange in colour and has a smooth or rough skin, depending on the variety. It has a sweet and mildly acidic core, consisting of between 10 and 13 segment, which may contain a seed, depending on the variety.
Forced growing in greenhouses

Preservation in cooling chambers

Product from several sources

Contrasting product (from the southern hemisphere)
Catalan: Mandarina
Spanish: Mandarina
English: Mandarin
Commercial: Citrus
Scientific: Rutàcia
Clausellina, Clementina, Clemenvilla, Hernandina, Marisol, Oronules, Oroval, Satsuma
40 calories per cada 100 grams
Grams which make up a serving
The tree it grows on and its curiosities
Mandarin tree
The leading mandarin producing countries are Japan, Spain (Valencia, Castellón, Alicante, Murcia, Seville, Tarragona, Malaga), the United States, Brazil, Italy, China, Argentina, Morocco, Algeria and Turkey.