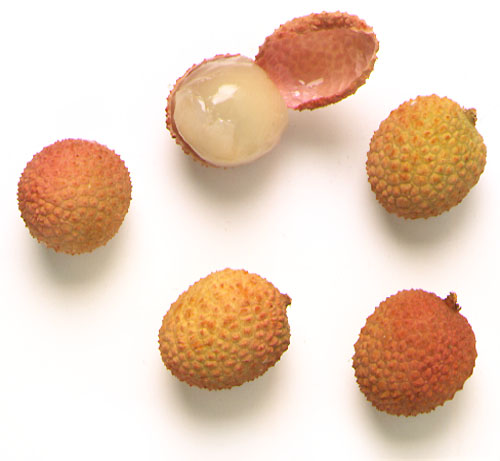 Litchee
(Litchi chinensis)
Bunches of 15 to 20 fruit, greenish-brown in colour, each covered with a thick skin. The fruit is oval (4 cm in diameter) with a white pulp, that is transparent, hard, smooth and juicy, with a taste that is slightly reminiscent of the muscatel grape.
Forced growing in greenhouses

Preservation in cooling chambers

Product from several sources

Contrasting product (from the southern hemisphere)
Catalan: Litxi
Spanish: Litchi
English: Litchee
Commercial: Tropical fruit
Scientific: Sapindàcia
74 calories per cada 100 grams
Grams which make up a serving
The tree it grows on and its curiosities
Litchee
The litchee is grown in India, Indochina, Thailand, southern Japan, Australia, subtropical Africa and the United States. In recent years it has been introduced into Israel, Spain (the Canary Islands and the Mediterranean coast) and Portugal (Madeira).