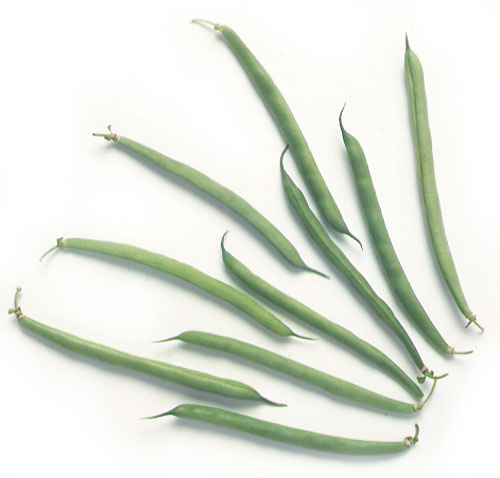 Green bean
(Phaseolus vulgaris)
a long light green vegetable. The green bean is the unripe fruit of the bean plant.
Forced growing in greenhouses

Preservation in cooling chambers

Product from several sources

Contrasting product (from the southern hemisphere)
Catalan: Mongeta Tendra
Spanish: Judía verde
English: Green bean
Commercial: Garden produce fruit
Scientific: Papilonàcia
Tipus Enana Plana (Buenos Aires, Iluro, Nassau, Tíber), Tipus Enanan Rodona (Fruida, Niki, Talgo), Tipus Enanan Filet (Morgane), Tipus Mongetes d'Enramat (Mantra, Perona, Smeralde)
39 calories per cada 100 grams
Grams which make up a serving
The tree it grows on and its curiosities
Bean plant
the leading producer is China, followed at some distance by Turkey, India, Spain (Almeria, Malaga, Castellón, Granada, Barcelona, Tarragona, Valladolid, Valencia, Toledo, Caceres, Girona) and Egypt.