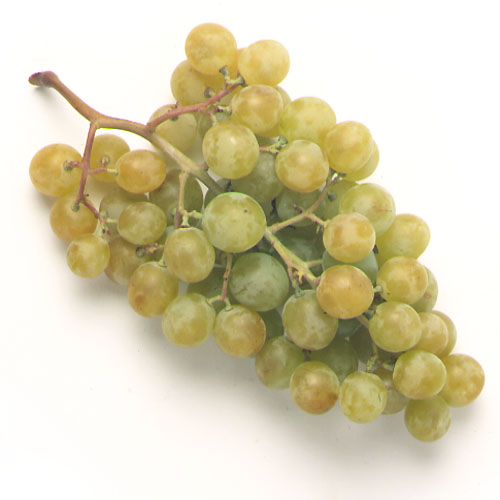 Grape
(Vitis vinifera)
Grapes come in various colours, from a golden yellow to a violet red, and have a very tough skin. The berry measures between 6 and 25 mm. There are between two and six seeds in each grape. The pulp is greenish, sweet, gelatinous and tender.
Forced growing in greenhouses

Preservation in cooling chambers

Product from several sources

Contrasting product (from the southern hemisphere)
Catalan: Raïm
Spanish: Uva
English: Grape
Commercial: Small fruit
Scientific: Vitàcia
81 calories per cada 100 grams
Grams which make up a serving
The tree it grows on and its curiosities
Vine
The grape is today grown all around the world, and the main producers are Italy, France, Spain (Alicante, Murcia, Valencia, Almeria, Badajoz, Malaga, Seville, Huelva, Granada, Castellón), the United States, Turkey, Argentina, Portugal, Iran, South Africa, Greece and Chile.