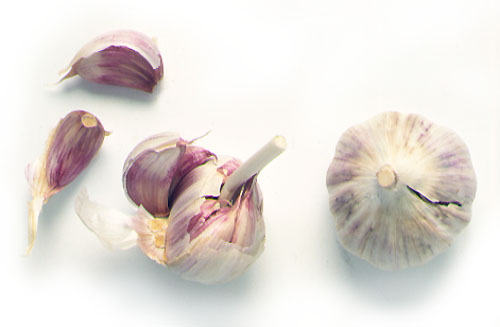 Garlic
(Allium sativum)
Garlic is a plant with a bulbous root. Its rounded bulb consists of 12 or 15 yellowish cloves grouped together and covered by a greyish or violet skin, which gives off a strong aroma when removed.
Forced growing in greenhouses

Preservation in cooling chambers

Product from several sources

Contrasting product (from the southern hemisphere)
Catalan: All
Spanish: Ajo
English: Garlic
Commercial: Bulb garden produce
Scientific: Liliàcia
139 calories per cada 100 grams
The tree it grows on and its curiosities
Garlic
The main growing countries are China, India, Korea and Egypt. In Spain it is cultivated in Cuenca, Córdoba, Granada, Albacete, Ciudad Real, Madrid, Cádiz, Jaén, Badajoz, Segóvia).