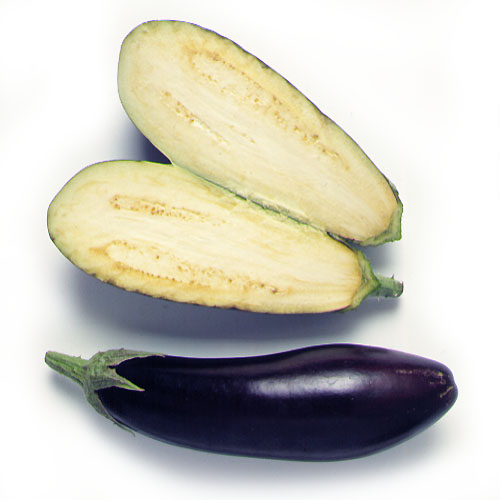 Egg plant
(Solanum melongena)
Elongated or semi-elongated balloon-shaped fruit, depending on the variety. Very shiny purple skin. Inside there is a succulent white or green pulp, also depending on the variety, with many white seeds.
Forced growing in greenhouses

Preservation in cooling chambers

Product from several sources

Contrasting product (from the southern hemisphere)
Catalan: Albergínia
Spanish: Berenjena
English: Egg plant
Commercial: Garden produce fruit
Scientific: Solanàcia
Baluroi, Bigarrada, Blanca, Bonica, Marfa, Midnite, Rayada
29 calories per cada 100 grams
Grams which make up a serving
The tree it grows on and its curiosities
Egg plant
In Spain it is cultivated in Almeria, Valencia, Cádiz, Málaga, Tarragona, Barcelona, The Balearic Islands, Múrcia, Alicante and Castellón.