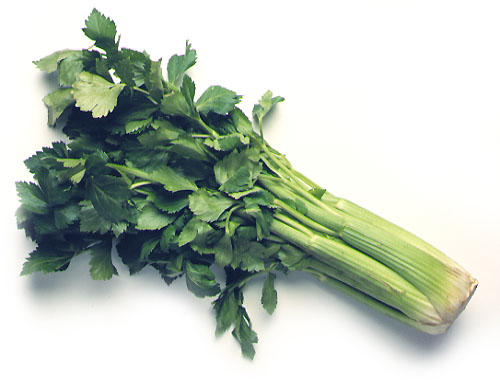 Celery
(Apium graveolens)
Juicy, thick, hollow, furrowed and long stem. It usually consists of a 25 to 30 cm high cylinder-shaped and angular stalk, cut lengthways by a deep furrow. Numerous leaves spring from the stalk.
Forced growing in greenhouses

Preservation in cooling chambers

Product from several sources

Contrasting product (from the southern hemisphere)
Catalan: Api
Spanish: Apio
English: Celery
Commercial: Leaf garden produce
Scientific: Umbel·lífera
Lapage, Golden Spartan, Verd de Pasqua
20 calories per cada 100 grams
Grams which make up a serving
The tree it grows on and its curiosities
Celery
In Spain it is cultivated in Múrcia, Barcelona, Alicante, Cádiz, Valencia, Tarragona, Seville, Málaga.