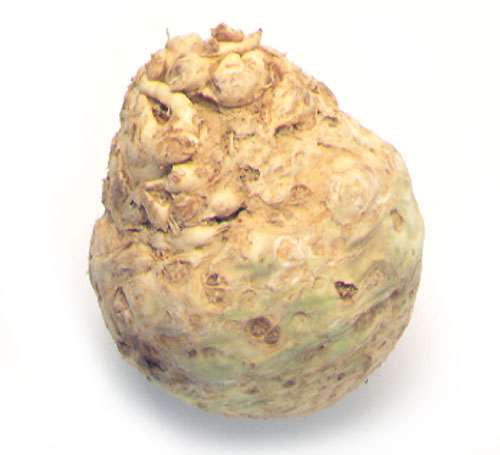 Celery
(Apium graveolens var. rapaceum)
Basically a bulbous plant or wide stalk with non-edible green buds. The root is very thick, spherical and wrapped with small secondary roots that are removed when sold. Celery is brown, with a very succulent hard and compact flesh of a yellowish white tone.
Forced growing in greenhouses

Preservation in cooling chambers

Product from several sources

Contrasting product (from the southern hemisphere)
Catalan: Celerí
Spanish: Apio-nabo
English: Celery
Commercial: Tubercle
Scientific: Umbel·lífera
19 calories per cada 100 grams
The tree it grows on and its curiosities
Celery
The main growing countries are France, the UK and Holland.