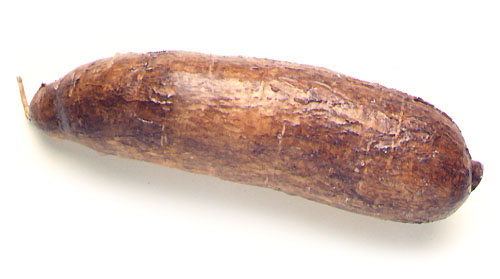 Cassava
(Manihot esculenta)
Very thick tuberculous root. It can reach 10 kg in weight, and is very similar in shape to the zucchini or courgette. The production of tapioca comes from the juice obtained by crushing the root and leaving it to settle.
Forced growing in greenhouses

Preservation in cooling chambers

Product from several sources

Contrasting product (from the southern hemisphere)
Catalan: Iuca
Spanish: Yuca; Mandioca
English: Cassava
Commercial: Tubercle
Scientific: Agavàcia
The tree it grows on and its curiosities
Cassava
The main growing country is the United States (California).