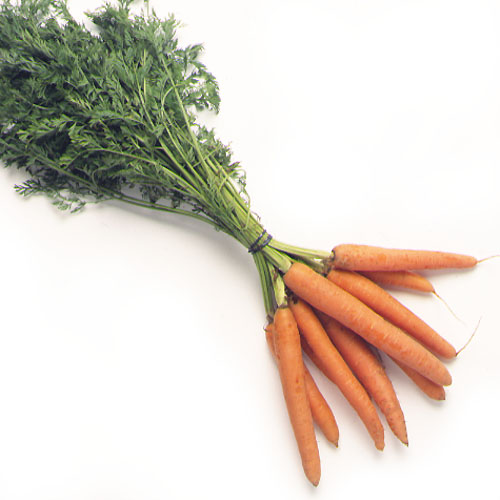 Carrot
(Daucus carota)
a long, conically-shaped orange root.
Forced growing in greenhouses

Preservation in cooling chambers

Product from several sources

Contrasting product (from the southern hemisphere)
Catalan: Pastanaga
Spanish: Zanahoria
English: Carrot
Commercial: Root garden produce
Scientific: Umbel·lífera
Ardenta Parade, Iva, Morada, Nantesa, Preda, Tipus Chantenay (Boltex), Tipus Flakkee (Karutan, Race Flamis)
42 calories per cada 100 grams
Grams which make up a serving
The tree it grows on and its curiosities
carrot
The main producer is China, followed at some distance by the United States and Russia. In Spain, it is grown in the regions of Segovia, Toledo, Cordoba, Valencia, Alicante, Santa Cruz de Tenerife, Alava, Barcelona and Madrid.