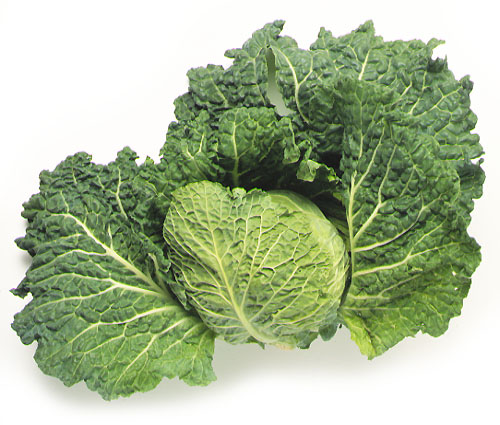 Cabbage
(Brassica oleracea)
More or less spherical vegetable with green-purple leaves, very compact and can be smooth or curly, rounded or oval. The inner leaves are more tender, whiter, and tastier.
Forced growing in greenhouses

Preservation in cooling chambers

Product from several sources

Contrasting product (from the southern hemisphere)
Catalan: Col
Spanish: Col
English: Cabbage
Commercial: Leaf garden produce
Scientific: Crucífera
Col de Brussel·les, Col Llombarda (Cap de Negres, Marima), Col de Milà (Aubervillien, Híbrid Chirimón, Othelo), Col Valenciana (La Bacalan Grossa, Prisma, Titan)
28 calories per cada 100 grams
Grams which make up a serving
The tree it grows on and its curiosities
Cabbage
The main growing countries are China, Russia, India and Korea.