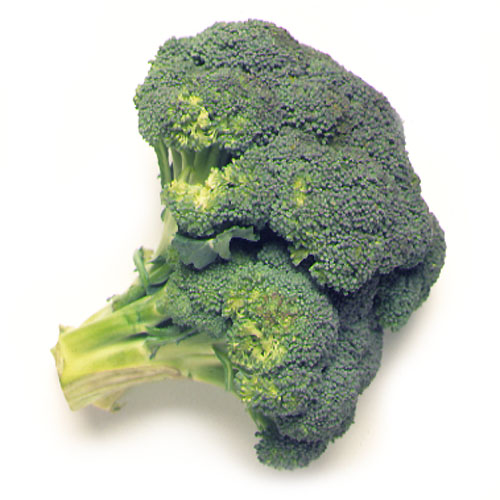 Broccoli
(Brassica oleracea)
Vegetable similar to cauliflower, with short plain leaves. The colour of the inflorescence is dark green in some varieties and purple or red in others. Broccoli has floral stalks which are less tight and compact.
Forced growing in greenhouses

Preservation in cooling chambers

Product from several sources

Contrasting product (from the southern hemisphere)
Catalan: Bròquil
Spanish: Brécol
English: Broccoli
Commercial: Inflorescent garden produce
Scientific: Crucífera
Bròculi, Citation, Laguna, Morat, Romanesc
30 calories per cada 100 grams
Grams which make up a serving
The tree it grows on and its curiosities
Broccoli
The main growing countries are the United States, France, Italy, England and Holland.