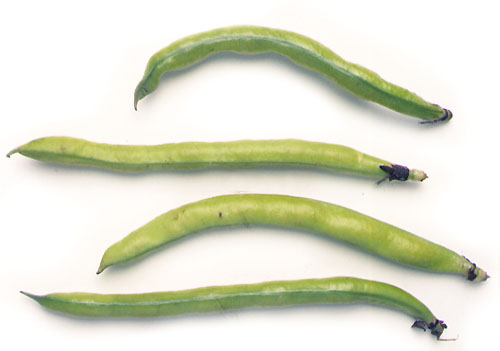 Broad bean
(Vicia faba)
15 to 22 cms long green bean. The broad bean contains between 6 and 7 edible seeds, which are large, compressed and purple or white in colour.
Forced growing in greenhouses

Preservation in cooling chambers

Product from several sources

Contrasting product (from the southern hemisphere)
Catalan: Fava
Spanish: Haba
English: Broad bean
Commercial: Garden produce fruit
Scientific: Papilonàcia
64 calories per cada 100 grams
Grams which make up a serving
The tree it grows on and its curiosities
Broad bean
The main growers of the broad bean are Morrocco, China, Peru and Spain (Múrcia, Badajoz, Alicante, Valencia, Almeria, Jaén, Barcelona, Granada, Castellón, Tarragona).