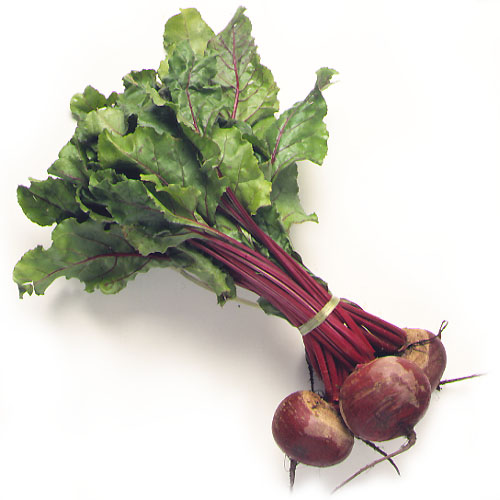 Beetroot
(Beta vulgaris)
an almost spherical irregularly red root. Very attractive foliage grows from the stem, which is more or less straight. The flesh, which is dark purplish, is very shiny. Some varieties have a series of banded markings or concentric circles. The taste is sweet and succulent.
Forced growing in greenhouses

Preservation in cooling chambers

Product from several sources

Contrasting product (from the southern hemisphere)
Catalan: Remolatxa
Spanish: Remolacha
English: Beetroot
Commercial: Root garden produce
Scientific: Quenopodiàcia
40 calories per cada 100 grams
Grams which make up a serving
The tree it grows on and its curiosities
Beetroot
The main producers are England and France.