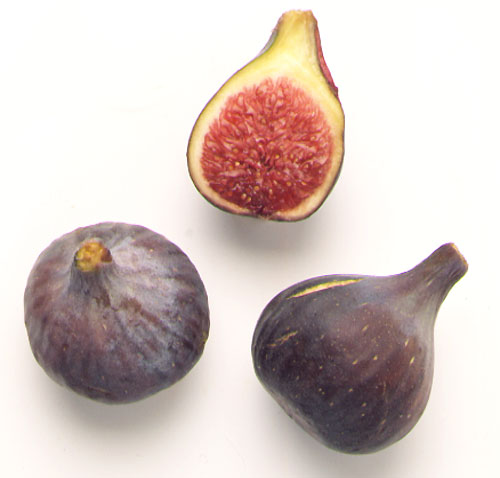 Fig
(Ficus carica)
Rounded, oval or pear-shaped fruit, depending on the variety. Its ripe skin can adopt a pale yellow or green tone, or a tone between dark red and violet. The flesh varies in tone, ranging between pale pink and purple. It may have hardly any seeds or, on the other hand, it can contain over 1,600 seeds. The skin is edible, but this fruit is usually eaten without the skin.
Forced growing in greenhouses

Preservation in cooling chambers

Product from several sources

Contrasting product (from the southern hemisphere)
Catalan: Figa
Spanish: Higo
English: Fig
Commercial: Other fruits
Scientific: Moràcia
Esmirna fig, Neck of Dama, Figa flor
80 calories per cada 100 grams
Grams which make up a serving
The tree it grows on and its curiosities
Fig tree
The main growers of figs are the Mediterranean countries, although they are also cultivated in the United States, Australia, South America and the whole of Asia.