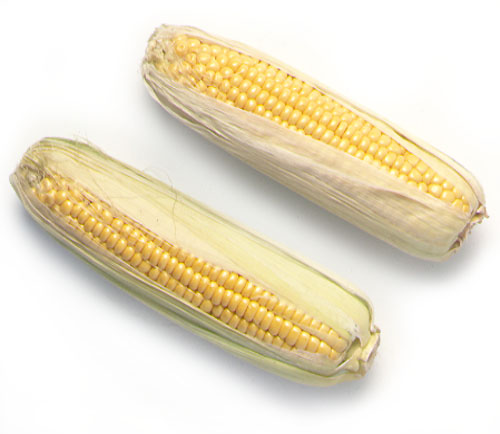 Corn; Maize
(Zea mays)
Ear of corn with grains attached to a main stem of yellow, white or redish colour. Depending on the variety this cob is protected by big leaves.
Forced growing in greenhouses

Preservation in cooling chambers

Product from several sources

Contrasting product (from the southern hemisphere)
Catalan: Blat de moro
Spanish: Maíz
English: Corn; Maize
Commercial: Seeded garden produce
Scientific: Gramínia
Blat de moro dolç, Legent
50 calories per cada 100 grams
The tree it grows on and its curiosities
Corn
Nowadays, the largest grower of corn is the United States.