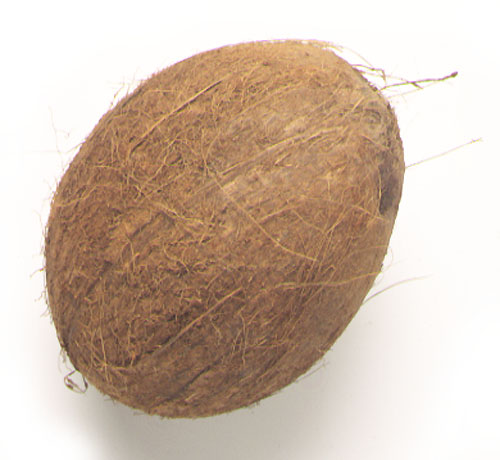 Coconut; Cocoa-nut
(Cocos nucifera)
Oval, almost round fruit. The outer skin is brown and highly resistant. Its flesh is white and has a hard and tasty consistency.
Forced growing in greenhouses

Preservation in cooling chambers

Product from several sources

Contrasting product (from the southern hemisphere)
Catalan: Coco
Spanish: Coco
English: Coconut; Cocoa-nut
Commercial: Tropical fruit
Scientific: Palmàcia
630 calories per cada 100 grams
The tree it grows on and its curiosities
Coconut tree
The main growing countries are the Philippines, Indonesia, India, Sri Lanka, Thailand, Mexico and Brazil .